Come eat, drink and party with us at Lake Hawkins.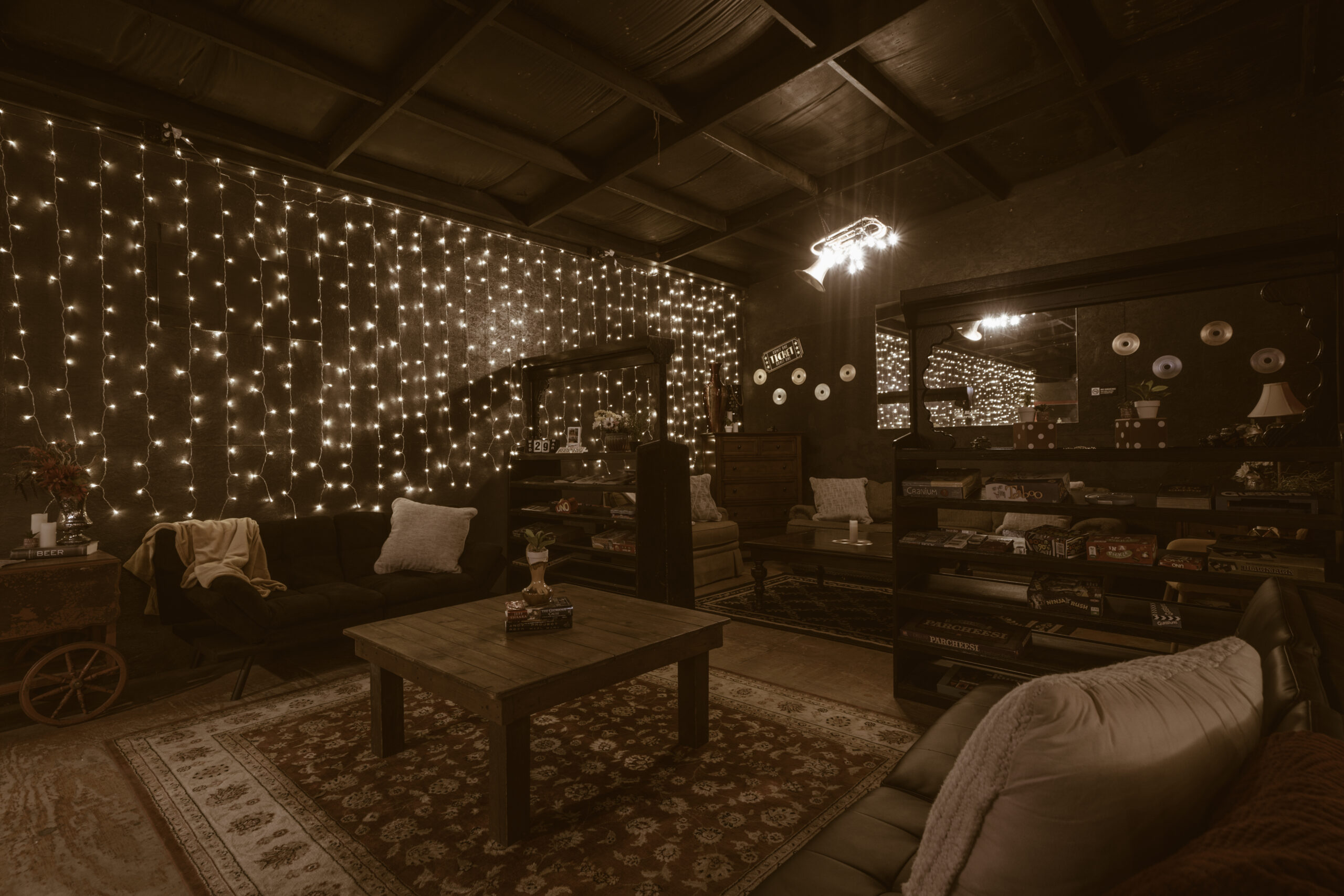 About our Space
Location & Gameplan
The Hangout is an Event Venue that is in the process of being converted to a Restaurant & Pub (shooting for December 2023). We recently received our liquor license and are looking for the right restaurateur to partner with so we can offer East Texas some delicious fare to go with the drinks.
We will still offer event rentals once we are fully converted. Our space is a standalone pole barn-style 2500sqft building, located outside the city limits. We are 1 mile north of Highway 80 between Mineola and Hawkins, sandwiched between a popular spring-fed swimming lake and the Piney Woods. We are directly across the street from Lake Hawkins and the Lake Hawkins RV Park and Beach. We are centrally located in East Texas – with a 45 minute drive to Tyler or Longview and a 1.5 hour drive to Dallas or Shreveport.
Capacity
We are a speakeasy-style lounge with seating accommodations for approximately 75 guests, which includes table seating, bar stool and sofa seating. Including standing room, we have a maximum capacity of 250 guests. If the building's garage door is open and the accompanying field is being used in conjunction with the building for an event, occupancy could be up to 2,000 guests. Check out our Photo Gallery here.
Possibilities
Our venue can be used for all types of events and special moments, including live music events, private parties and game nights, class reunions, family reunions, proms, engagement parties, anniversary parties, rehearsal dinners, weddings, receptions, birthdays, quinceañeras, company parties, holiday parties, church or hobby retreats, social or charity events, auctions, workshops, group getaways, school or graduation parties, etc.!
Please feel free to check out our rates and contact us if you have any questions or would like to book your next Event! 430-443-3688.